How to set up a Seven Kingdoms II multiplayer game 
Seven Kingdoms II multiplayer games require GameRanger for connection. Here are 5 easy steps to get it set up and running:
Step 1 – Install GameRanger
Download and install GameRanger from www.gameranger.com
GameRanger is a free download application that lets you play over 600 games and demos online with friends and opponents worldwide and Seven Kingdoms 2 is one of the supported games.
If it is your first time using GameRanger, you will need to create a new GameRanger account. Simply run GameRanger and follow the instructions to set up a new account.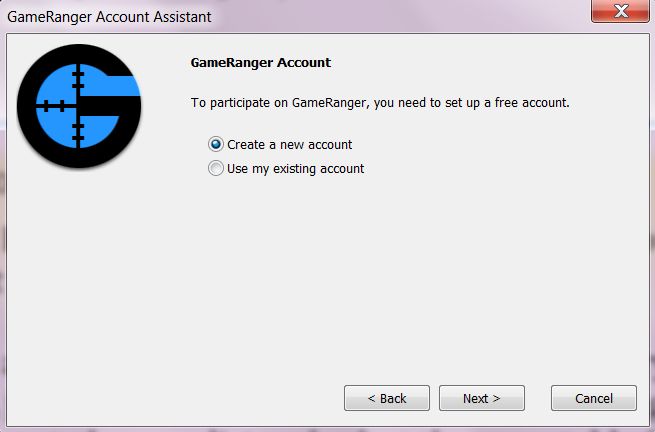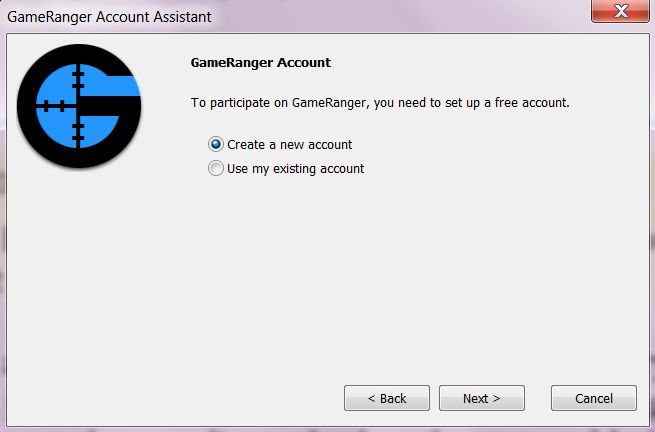 Step 2 – Set Up Seven Kingdoms II In GameRanger
Run GameRanger, select Edit and then Options from the menu to open the Options window, as shown below.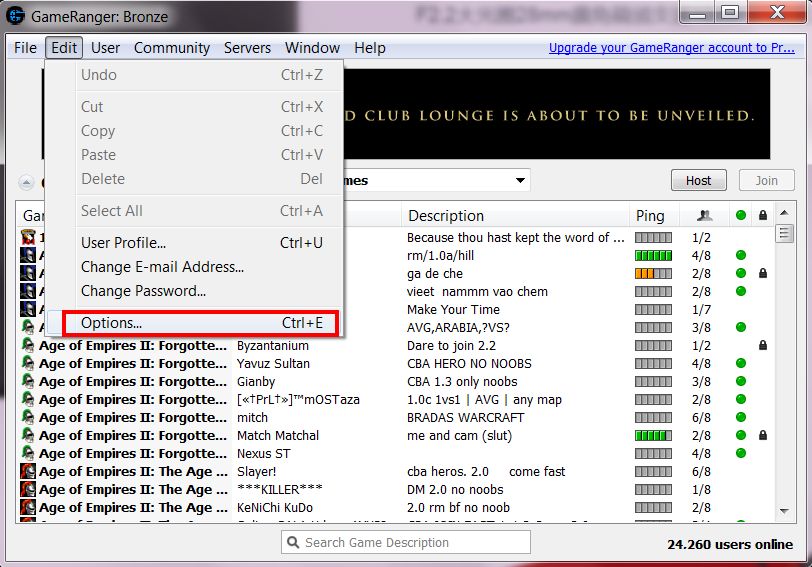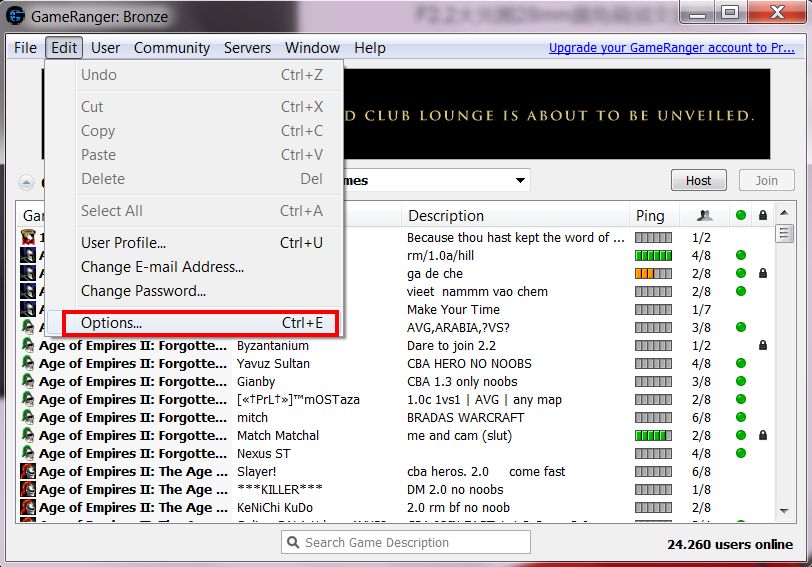 Step 3 – Set The Location Of Game EXE
On the Options window, select "Seven Kingdoms 2 HD" from the game list, as shown below.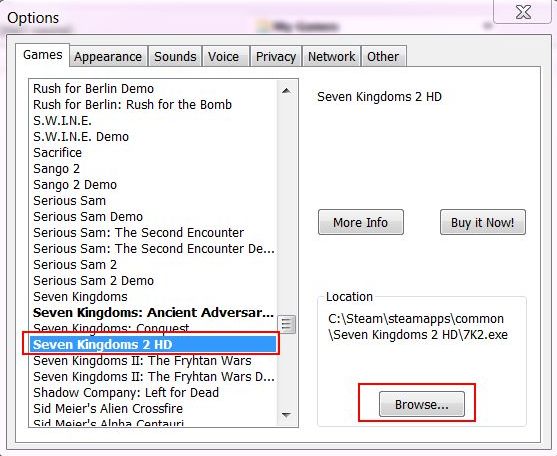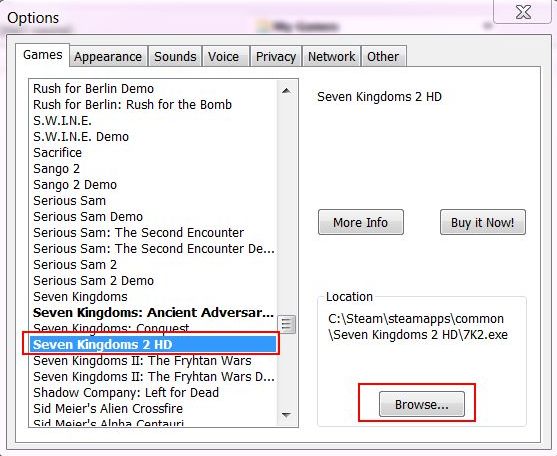 GameRanger needs to know where your copy of Seven Kingdoms is located on your harddisk in order to run it.
Clickon the [Browse…] button as shown above and select the location of Seven Kingdoms 2 HD's executive file 7K2.EXE.
(If you are unsure where 7K2.EXE is located on your harddisk, you may simply right-click on the Seven Kingdoms 2 game shortcut icon on the desktop, and then select Open File Location from thepopup menu (as shown below), and it will open a new Windows file explorer showing the location of 7K2.EXE.)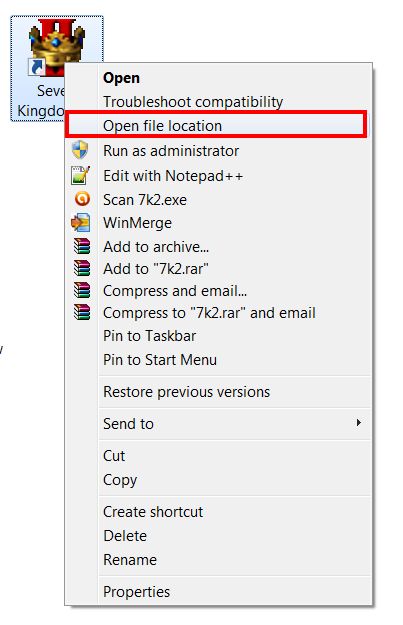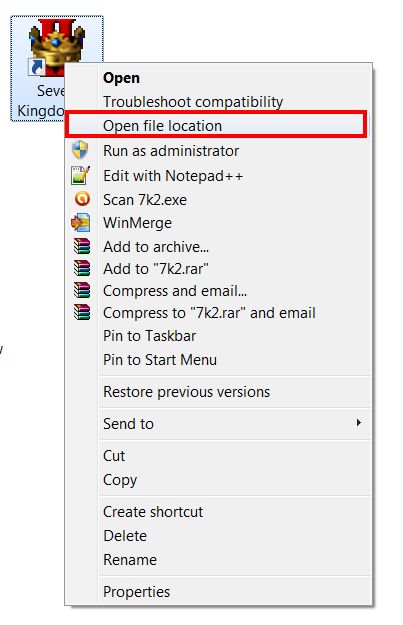 Step 4 – Set The Game List
Select My Games as shown below, to order GameRanger to show only games that you have installed on your harddisk.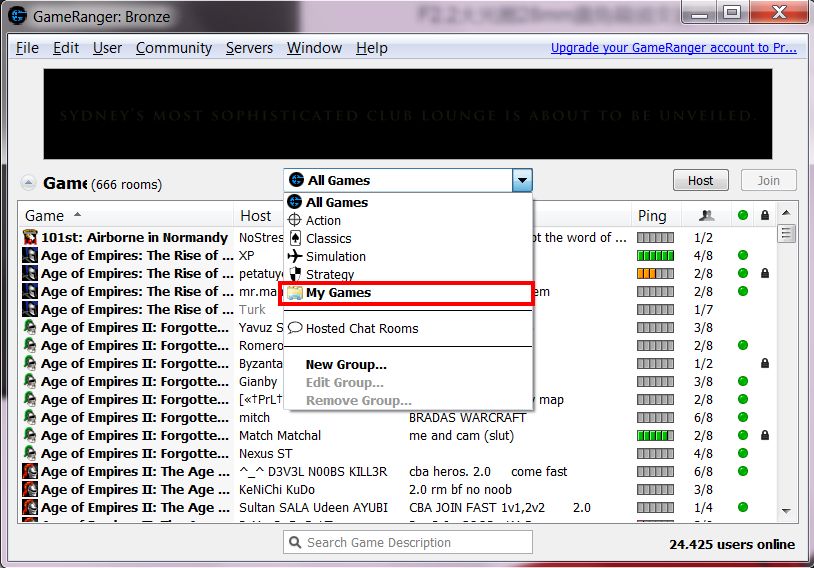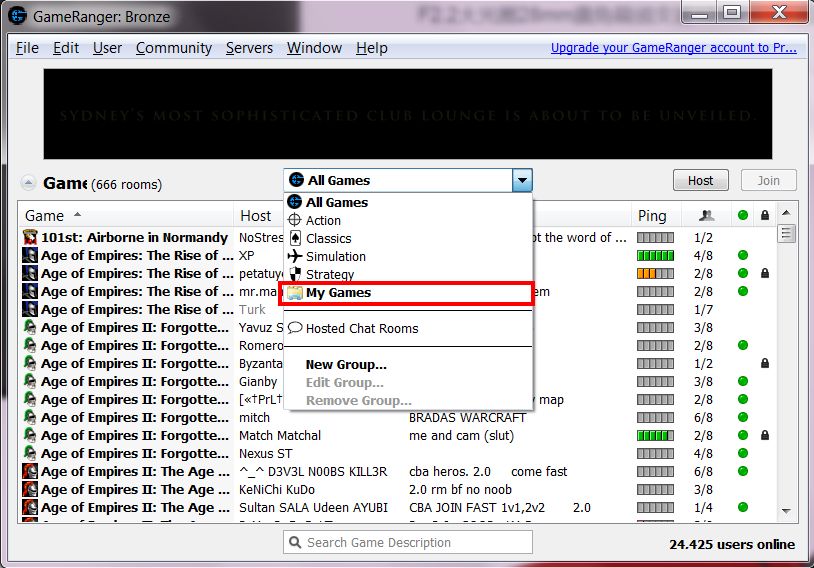 Step 5 – Playing With Your Friend
Suppose that your friend has also installed GameRanger and is ready to play a multiplayer game of Seven Kingdoms 2 with you, and you are the one who is going to host the game, then you can click the Host button as shown below.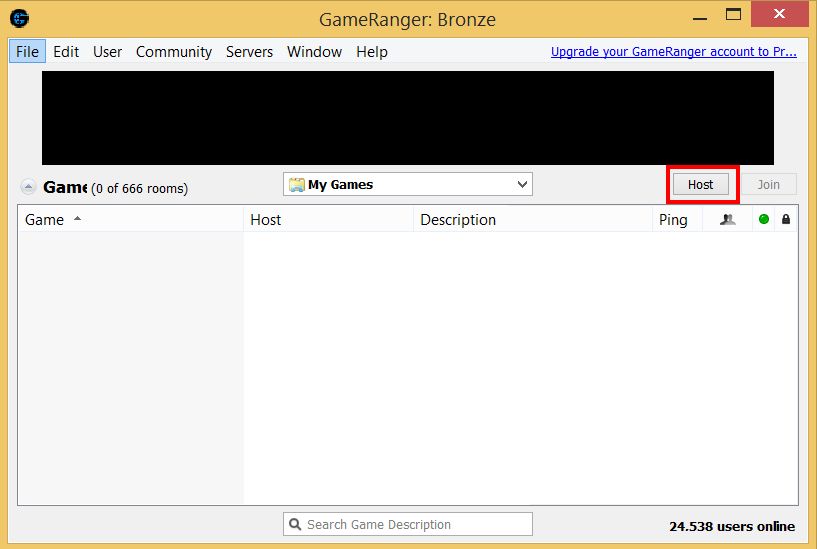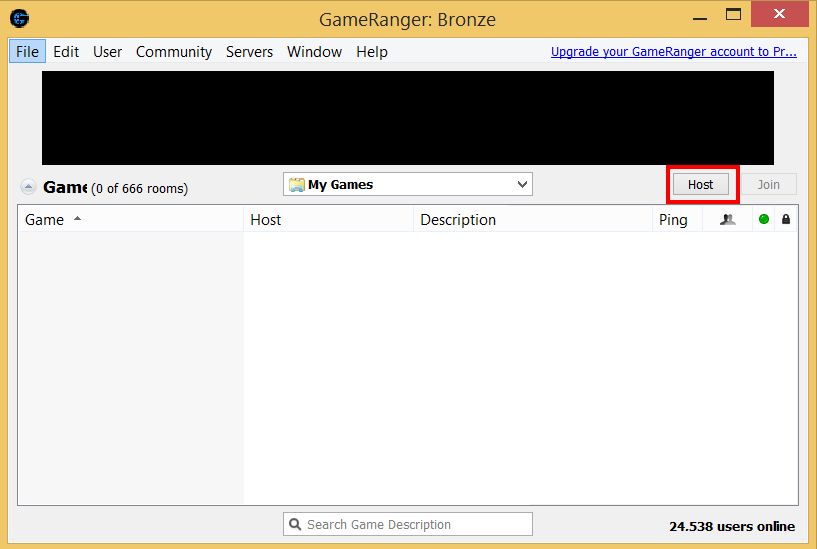 Now select Seven Kingdoms 2 HD from the Game field and click OK when you are done.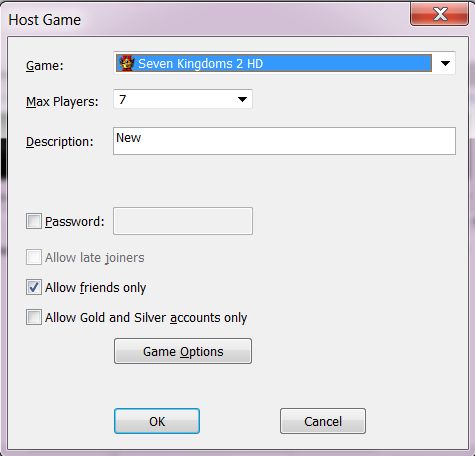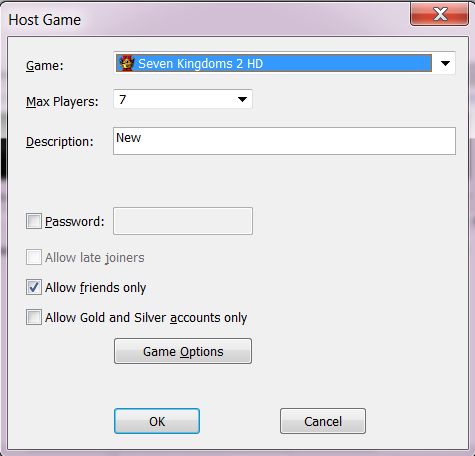 Once you have set up hosting the game, your friend will see your game on his/her GameRanger, like what the following screen shows.
Your friend can simply double-click on the game to join. Once this is done, GameRanger will launch Seven Kingdoms 2 HD and it is set to start a new multiplayer game.